New Ethernet touchscreen call station – ETCS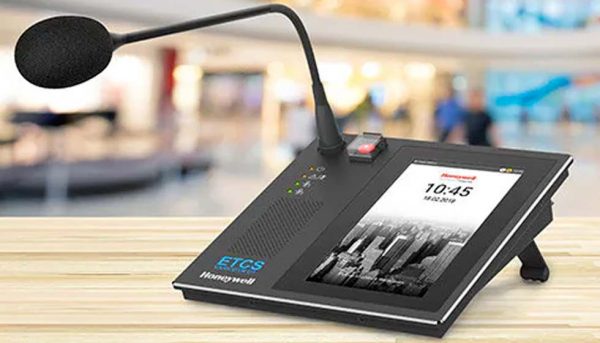 We are delighted to present our new Ethernet touchscreen call station – ETCS. Bringing a whole new intuitive way to use the VARIODYN D1 system with a 7 ″ touchscreen. In public address functionality, the new ETCS offers simple and flexible management of complex operations, just like modern smart phones. Only one small device is needed to select zones, announcements or other functions in large facilities.
He new call station not only replaces the conventional call station with a 7 ″ color LCD display with touch functionality, there are other new features to support the perfect experience. In addition, with well-known and proven features such as the built-in speaker for pre-listening, audio input / output, LED status indication, emergency call button and monitoring required by EN 54-16, the new ETCS provides:
Connection to the VARIODYN system by redundant Ethernet ports
ETCS power supply via PoE (Power over Ethernet) or external power supply
Remote monitoring and configuration via the network
Multilingual graphical user interface GUI
Access control with different user levels
Internal voice or audio memory up to 27 hours
Live recording, replay and schedule functions
Play audio / music files directly from a connected USB device
Check active call list, system fault list and recent calls list on any page
Download and upload of the complete D1 configuration file via the D1 Designer software
Although the new ETCS is fully controlled by the 7 ″ touchscreen, up to 3 DKM Plus numeric keypad modules with 18 buttons each can add standard button operation if required.
The configuration of the new ETCS is done via the touch screen and like the complete VARIODYN D1 system in the D1 Designer configuration software. At least version xxxxx is required.
Together with our standard DCS Plus call station and our DCSF fire call stations, the Ethernet Touch ETCS call station completes our portfolio of voice and public address alarms in the way best suited to each situation.